There are fixed odds betting terminals throughout the UK – and some of them are considered high stakes. Of the most popular is roulette. Ed Miliband has vowed that councils will be given the power to ban these machines from bookmaker shops around the UK if Labor wins the next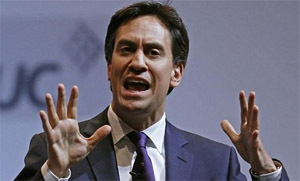 election.
Miliband states that these machines are spreading and attracts anti-social behavior. He also claims that it brings debt and misery to the families who use the machines.
It is important to understand the gambling related legislation in the UK now as it currently allows shops to add the machines. They were introduced in 1999 as a way to increase the amount of tax obtained from bookmaker profits.
These fixed odd betting terminals fall under the same legislation as fruit machines since the 2005 Gambling Act. There are limitations in place. The max stake is £100 and there are only allowed to be four terminals in a single betting shop. There are more than 33,000 of these terminals around the UK. A profit is somewhere in the vicinity of £825 for a single machine, which is estimated by the Gambling Commission.
Critics of the Gambling Act say that the machines are addictive and can lead to both poverty and crime. Those in the industry say that there is no evidence of this and that a new conduct code will be established so that players have the ability to control their own stakes. Some action may be taken by the government in order to cut stakes and prizes on the machines to make them less addictive.
There is currently a study out to see how harmful the machines are to players. This will be out in the fall of 2014 and then a more informed decision can be made.
Many of the old bookies in the UK are being turned into mini casinos. Pay day lenders and pawn shops are now adding the machines as well – and these are sending a wrong message to citizens in the poorer areas.
The Association of British Bookmakers has gotten involved and pledged their commitment to help problem gamblers.