Match-fixing is a problem with sports all over the world, but it is something no gambler wants to ever experience. Your wager can be done with many factors in mind. Some people spend hours determining what they believe the odds should be and then bet according. Other will bet on a hunch or use other means to arrive at their choice. Regardless of how a gambler decides on the winning team, it is always assumed that there is no match-fixing.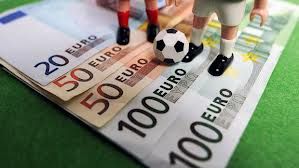 Match-fixing exists in most countries
Wherever people gamble on sports there is going to be match-fixing. It should be quickly pointed out that match-fixing, when it is discovered, is usually found in sports where the players are not paid a lot of money.
This can be seen with Australian Rules football where match-fixing has been a problem in the past. Another, but a less common issue has been match-fixing by players because of a gambling problem. This usually relates to debts generated from gambling
A new and disturbing trend in match-fixing
Studies have been done that is revealing a trend in larger numbers of match-fixing with no traditional motive. Players are making good salaries and have no gambling problem but are attempting to change the outcome of a game just to win a wager. The Gambling Commission in the United Kingdom estimates that less than one percent of citizens in the U.K. have gambling problems, but they further claim that gambling issues are more prevalent among athletes.
It may be genetic
John Coates, a researcher in Great Britain, has found a link between the risk-taking personalities of successful athletes with high levels of testosterone. By their very nature they are prone to take a high risk such as match-fixing. Other research has shown that athletes have high rates of Attention Deficit Hyperactivity Disorder. This condition is strongly associated with impulsive gamblers.
How will this affect the future of sports gambling?
With more money being wagered on sports matches than ever before, the number of fixed matches will likely rise. Organized crime is always looking for athletes that are willing to influence the outcome of a game for money, and this part of match-fixing will not change. However the growth of sports betting seems to be what is driving the supply side of the equation.
Recently a syndicate was discovered in Singapore leading to the arrest of 14 people. They are alleged to have fixed over 380 football matches in Europe. This type of activity combined with a possible genetic pre-disposition to gambling among athletes and today's match-fixing may become a much bigger problem in the future than it has ever been in the past.